Collision Center
(937) 490-2844
Jeff Schmitt Collision Centers Are Here to Help You!
Providing our customers with the finest quality and safest collision repairs. We proudly work with all Insurance Companies.
In Case of an Accident
Stop and stay calm. Do not leave the scene.
Call law enforcement authorities immediately, even if the damage is minor.
Secure names and addresses of involved parties and any witnesses. Try to take pictures with a camera or cell phone and draw a sketch of the accident.
Exchange insurance company information but do not discuss the accident with anyone except the police or your insurance company. Do not discuss "fault" or pay the other party.
If your vehicle is not drivable, call any Jeff Schmitt Auto Group location to have your vehicle moved to our state-of-the-art facilities. Notify your insurance company of the accident.
Facts You Should Know
For insurance estimates, you are not required to obtain more than one estimate.
You may have the shop of your choice complete the repairs.You are not required to use a shop selected by the insurance company. However, you are required by your insurance policy to allow your insurance company a reasonable amount of time to inspect the damages prior to repairing them.
Only you, the vehicle owner, can authorize repairs to your vehicle.
Repair estimates will vary and supplements are common. We will keep you informed during the repair process of any changes.
Your insurance company and Jeff Schmitt Auto Group wants your vehicle to be repaired properly and for you to be completely satisfied with your claims experience.
You have specific rights and obligations. Review your policy.
The vehicle is being repaired for you, the owner. You will be required to pay the repairs on completion.To avoid delays, it will be up to you to secure payment from your insurance company, along with any necessary endorsements from any lien holders.
Jeff Schmitt Auto Group stands ready to assist you in any of these matters. We will work closely with you to minimize your inconvenience and maximize your satisfaction.
COME IN TODAY AND GET A FREE REPAIR ESTIMATE. No appointment necessary.
We'll create a FREE written estimate of what's recommended to complete the repair, and we will offer Genuine GM Parts. In addition, if there is other service work that is required to restore your vehicle to pre-accident condition, we have Certified Service Technicians on-hand. We will review this estimate with you and address any questions you may have.
WE WORK WITH ALL MAJOR INSURANCE COMPANIES, TOO!
Open Monday-Friday 8:00am - 5:00pm
Meet Our Collision Center Manager, Eric Soehner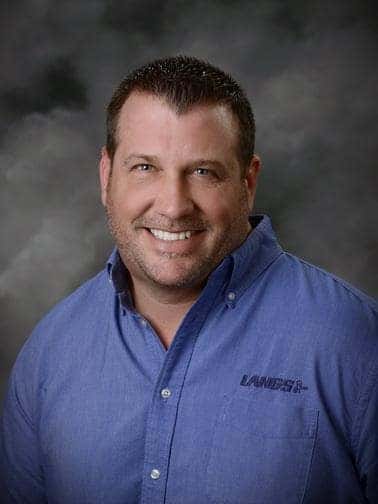 Jeff Schmitt Chevrolet East Auto Repair Shop in Beavercreek
Welcome to the Jeff Schmitt Chevrolet East Body Shop. If you need vehicle service or Dayton auto repair, we can help get your car, truck or SUV looking and running like new. We have received the GM Mark of Excellence. Our Beavercreek body shop is also I-Car Gold Certified. We are approved by all major automotive insurance companies. Our genuine GM parts have a lifetime warranty. The department's office staff is all trained and certified so you know you're in good hands. Make an appointment with us by calling 937-306-7024 or fill out the form below.
Get Directions To Our Dealership